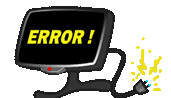 TeleMonster
They are fearsome screens modified and corrupted by the obscure technology of the Dangerbots. Pay attention to the electric shocks!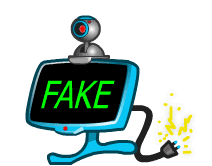 Fake News

They are the insidious evolution of Telemonsters!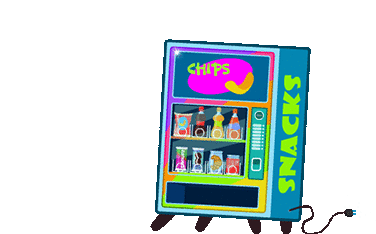 MonsterSnack
From simple snack vendors they have been turned into monsters starving for destruction.



EvilTube
Unstable and malicious, the EvilTubes were invented to create terrible accidents.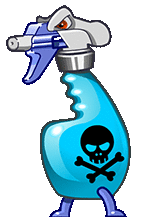 SpruzzoVeleni
Tricky and deadly, the SpruzzoVeleni have been modified by the Dangerbot to create serious accidents, particularly at home and among younger children.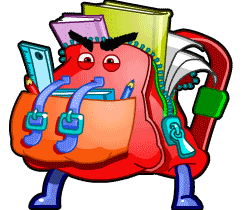 MaloZaino

Slow and very heavy... the MaloZaino is very risky! Don't let the uncontrolled weight of this insidious enemy crush you!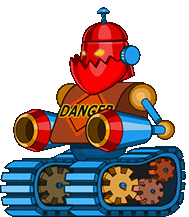 Dangerbots
They are the evil enemies of security and of ScacciaRischi.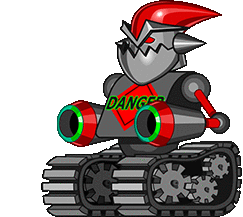 KillerBots
The KillerBots are the techno-malign evolution of the Dangerbots.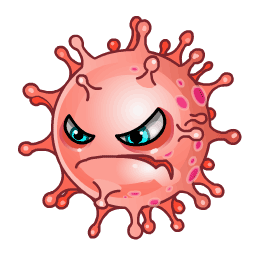 MegaVirus

The MegaVirus is a powerful ally of the Dangerbots. To defeat it you will have to fight with intelligence and courage.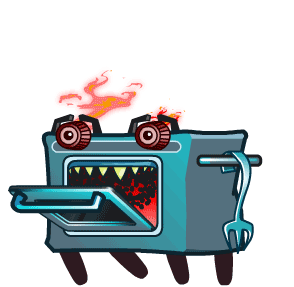 MostroForno

After provoking the Blackouts, the Dangerbots gave birth to the blazing lights of the MostroForno. Due to its dangerous open flames this enemy cannot be defeated with a simple jump ...



Traps
The Dangerbots have fun multiplying dangers and risks in the environments they conquer. During your adventures you will have to pay close attention to uncontrolled flames, damaged electrical plugs and toxic substances out of control.