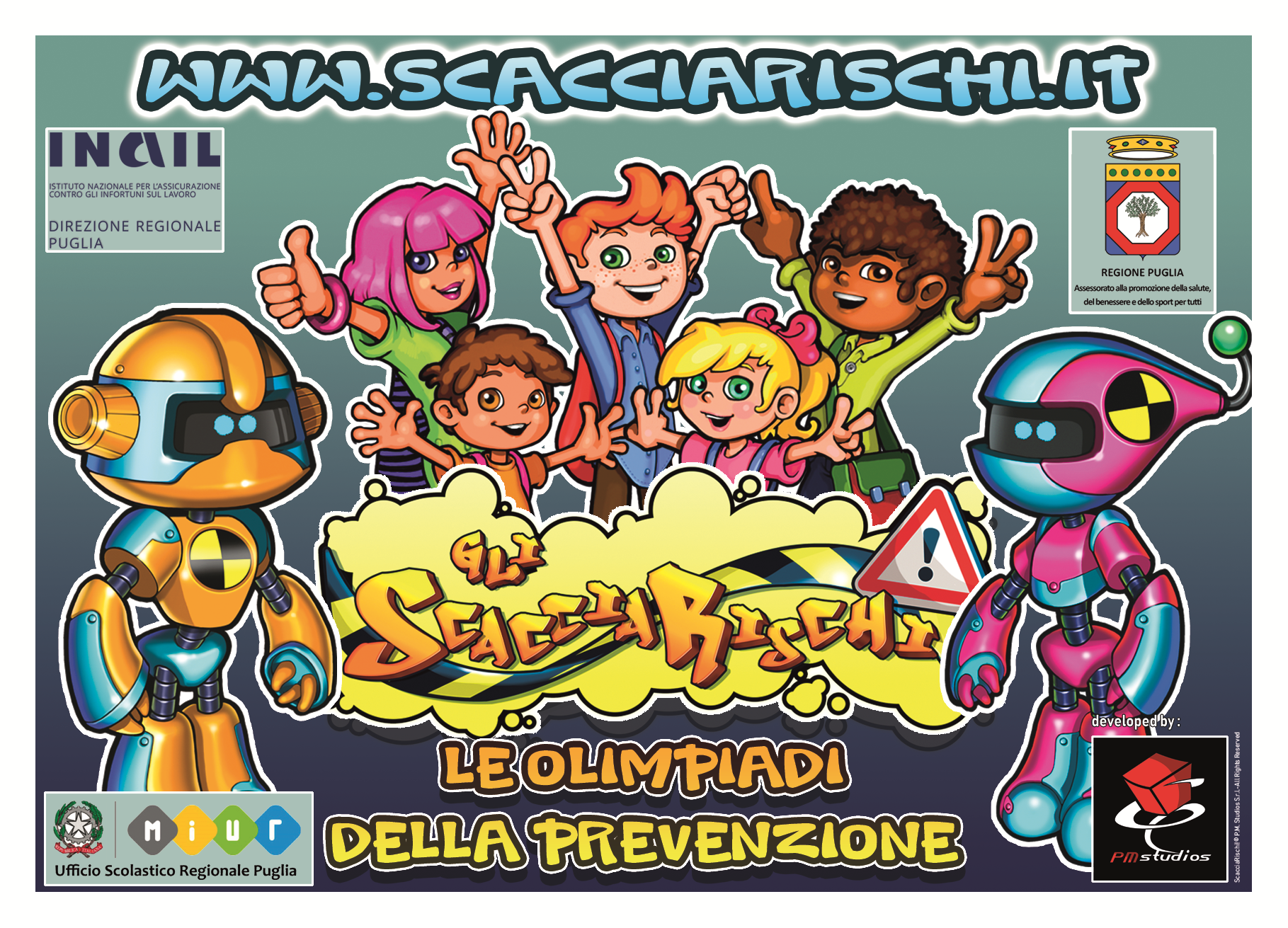 The ScacciaRischi are a CrossMedia brand of AgeOfGames developed on the basis of an idea promoted by the Inail Puglia Regional Directorate and the Department of Health Promotion of the Puglia Region, with the precious collaboration of the Regional School Office for Puglia. The aim of the project is to raise awareness among children and adolescents on safety and prevention issues through advanced cross-media ludo-narrative methodologies. The initiative is one of the many activities that Inail and the Puglia Region carry out to promote the dissemination of the culture of prevention, health and safety in living and working environments.

The project has achieved great results and recognition over the years thanks to a masterful use of the fundamental mechanisms of game design used in new ways to capture and direct the attention and participatory enthusiasm of school-age young people on issues crucial to their life in the real world.

Thanks to a study in 2022 by the Department of Education, Psychology, Communication, University of Bari, ScacciaRischi is the first video game in Italy with scientific validation of the positive educational effects produced on the students who have played it.

Founded on the successful experience of the Ecowarriors (www.ecowarriors.it), the "ScacciaRischi" brand has given life to a new team of security heroes who, piloting the fantastic "Safebots", fight tirelessly against the evil "Dangerbots" teaching in a simple and direct way how to identify, prevent or manage risks and dangers at home, at school and in the workplace.